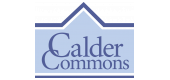 COVID-19 RESIDENT FAQ
What should residents do if they think they or another member of the apartment have been exposed to the virus or are experiencing COVID-19 symptoms?
If residents think they have been exposed to COVID-19 and develop flu-like symptoms, we are advising that they immediately contact their healthcare provider, the local health department and follow their instructions. Please refer to CDC.gov. If you are a student, Penn State Student Affairs offers resources and assistance here.
What should I do if I have COVID-19?
We are requesting you let the
Property Manager
at your property know. This will allow us the opportunity to inform our staff in the event emergency work is needed in your apartment. This will allow the staff to properly prepare to perform the work and to alert any service providers. Additionally
,
please follow the protocols and advi
c
e of your doctor or the local health department.

If you are a student, Penn State Student Affairs offers resources and assistance here.
What if I or a housemate are told to self-quarantine or self-isolate?
If you or a housemate believe you are sick, contact your or their healthcare provider immediately, and continue following CDC-recommended cleanliness and social distancing guidelines. If your housemate has not contacted their healthcare provider, please contact the local health officials to determine the appropriate protocol. The healthcare provider will work with local health departments to provide additional instructions and manage the response to any suspected cases of COVID-19.
 
If you are a student, Penn State Student Affairs offers resources and assistance here.

Basic guidelines on procedures for both the person with symptoms and the people living with the person are provided below. Again, these are just guidelines and the advice of the local health department or your healthcare provider supersede these recommendations. Our staff will also coordinate with local health officials to follow their directions regarding mitigation measures for cleaning and any other recommended protocols. For more information visit the CDC's website (CDC.gov).
Guidelines for Home Quarantine / Self Isolation (Note: Always follow CDC guidelines)
Stay home except to get medical care.
Do not leave your

apartment

unless it's an emergency. Do not use common areas.
If you feel sick, monitor your symptoms. Take your temperature.
Seek medical attention if you develop a fever, cough or have difficulty breathing. CALL AHEAD before visiting

a medical facility

. Tell them about your recent travel and your symptoms.
When possible, s

eparate yourself from other people and animals in your home and use a separate bathroom.
When possible, w

ear a facemask when you are around other people and pets in your home.
Cover your mouth and nose with a tissue when you cough or sneeze. Wash your hands with soap and water or use an alcohol-based sanitizer that contains 60%-95% alcohol frequently and immediately after coughing, sneezing or blowing your nose. Soap and water should be used if hands are visibly dirty.
Avoid sharing personal household items (dishes, towels, bedding). Use disposable paper plates and plasticware.
Clean "high-touch" surfaces daily with a household cleaning spray or wipe.
To avoid unnecessary contact, or

maintenance personnel

entering your

apartment

, consider notifying the management that you are undergoing self-isolation or quarantine.
Avoid close contact with other people and pets. If you live in a mid-rise building with interior hallways and have a pet that requires time outdoors, we recommend you find someone else to care for the pet during this time.
Keep your apartment clean and organized to maintain a healthy environment. Clean regularly and sanitize often using items like Lysol spray and Clorox wipes on "high touch" surfaces including countertops, tabletops, doorknobs, nightstands, bathroom fixtures, toilets, refrigerator handles, kitchen faucets, light switches, TV remotes, cell phones, computer keyboards and tablets.
Guidelines for Household Members During Quarantine
Help with basic needs in terms of food, medications and other personal needs.
Wash your hands with soap and water or use an alcohol-based sanitizer that contains 60%-95% alcohol frequently and immediately after coughing, sneezing or blowing your nose. Soap and water should be used if hands are visibly dirty.
Stay in another room or be separated from the patient as much as possible. Use a separate bedroom and bathroom if possible.
Prohibit visitors, without an essential need, from coming into the home.
Household members should care for any pets.
Avoid touching eyes, nose, and face with unwashed hands.
Avoid sharing any personal household items.
The patient and household members should wear disposable face masks when in the same room; throw masks away after using them.
Clean "high-touch" surfaces with a cleaning spray or wipe.
Wash laundry thoroughly. Use disposable gloves while handling. Wash hands with soap and water or an alcohol-based sanitizer after removing gloves.
What should I do if I am unable to pay my rent?
McKinney Properties is committed to working with residents directly impacted by COVID-19. If you have suffered financially due to the outbreak, please contact your property manager.
In addition, we have identified resources offered by federal, state and local governments to help you secure financial assistance.
For our residents who have not experienced a job loss: It is important to understand that all existing rent and related obligations remain in place. We are committed to helping those directly impacted by the pandemic. Still, we rely on timely rent payments from those who haven't been affected to pay our employees who maintain the cleanliness and safety of our communities and to meet our financial obligations like mortgages, property taxes, and insurance.
If you are unable to pay your utility bills during this time of crisis, what should you do?
Several, but not all utility providers have suspended disconnects and are waiving late fees during the COVID-19 crisis. Please check directly with your providers on what options they offer during this time. Remember that even if disconnection is suspended, your bills will continue to accrue.
Do I still need to pay rent even if evictions are halted now or in the future?
Yes—the temporary halt of evictions does not affect your obligation to pay rent and continuing to pay your rent protects your rights as a renter under the law. If you're concerned you will not be able to pay your rent, we recommend you communicate with your Property Manager with specific information about your situation to see what options they may be able to offer in this unusual circumstance.
This crisis has affected all of us and McKinney Properties wants to do their part in helping people remain in their homes. Like every other business, we have employees and supplier partners who depend on us for their livelihood, as well as other obligations we must meet like mortgages, taxes, insurance and utility bills.
Failing to pay your rent hurts our ability to meet those obligations, as well as our ability to operate and maintain the property where you live. Ultimately it may also hurt your credit or result in an eviction once that process is reinstituted.
Is the community provided internet service able to accommodate students taking online classes?

We realize that most universities have moved to some form of on-line course work for the remainder of the semester. It is our goal to ensure that our residents can continue to receive academic instruction, and in order to do so, need adequate internet service to complete their studies. Many of our communities are contracted with local service providers to deliver high speed service to ensure residents are able complete their coursework Our local partners are standing by to assist with any service interruptions. Please see the property website for contact information if assistance with service is needed.

What can I do to help to limit the contamination spread?
• Wash your hands often, avoid touching your face and practice respiratory hygiene
• Avoid close contact with people who are sick
• Clean and disinfect your apartment to maintain a healthy environment
• Limit contamination of common amenities, such as the communal gym, movie room, or a laundry room, by using disinfecting wipes before and after you use the equipment. Avoid using common areas and amenities if you are sick.
• Limit visitors—Practice social distancing by limiting visitors to your apartment or inviting friends/family to share common areas with you.
• Wear a mask when in the common areas of the building.
What measures is McKinney Properties taking in relation to COVID-19?
The safety and wellbeing of our residents and employees remain our top priority. Out of an overabundance of caution, and per the recommendations from the CDC, we are taking the necessary appropriate steps to help mitigate the spreading of the virus by implementing the following steps:
All community sponsored events

are

temporarily

cancelled

.
Most amenity spaces have been re-opened with certain restrictions such as reduced occupancy.
While the office is staffed, we are asking that communication between residents and staff be done via phone calls and emails

in an effort to

limit person-to-person exposure.
Team members are aware of and practice the CDC's recommendations on safe distancing.
We have increased

the cleaning of frequently touched hard surfaces such as common area doorknobs, elevator panels and common area hard surfaces and equipment.
We are asking everyone to use the

Resident Portal to make rental payments

to minimize the handling of checks and money orders.
For

maintenance requests

we are also requesting for everyone to use the Resident Portal or call the property office with their request

.
We have advised all employees of the CDC guidelines pertaining to coming to work.

We are actively asking any employee with

any types of symptoms

to stay home to avoid exposing residents or other staff members.
With respect to Maintenance Requests:
We are currently performing both non-essential and essential maintenance requests.
If we or a service provider need to enter your apartment, we will be asking residents the following three questions before performing work in the apartment:
Is anyone in the apartment displaying symptoms such as shortness of breath, cough or fever?

Has anyone in the apartment come in contact with anyone diagnosed with COVID-19 during the last 14 days?

Is anyone in the apartment currently diagnosed with COVID-19?
​
Should a resident answer yes to any of the questions above we will delay non-essential work orders.
If this is an emergency work order and the resident answered yes to any of the three questions in order to practice safe distancing, we are asking the resident when we are entering the apartment to remain in a bedroom with the door closed while we are performing the work. If the work is required in the bedroom of the resident, we will ask the resident to relocate in the apartment to an area where they can be 8 feet away from the work area.

Our staff members will take the following precautions:
Wear masks

Possibly use further disposable items such as suits depending on the situation.

They may use a disinfectant cleaner on the area before and after on the work area if needed.
What happens if another person in my building has COVID-19?
Unless required to do so, we are not sharing information with other residents. We will remain diligent in our efforts to keep common areas clean throughout this difficult time. Based on the science available at this time, we think it is prudent for residents to treat every person they come in contact with and every common area as a possible source of COVID-19.
Are apartments still available to lease during this time?
Yes, in person social distancing tours as well as virtual property tours are available. Our team members will be happy to assist you over the phone and walk you through the process. Applications and leases can all be filled out online without ever having to set foot in the leasing office.

 
Are contractors working at the property taking any additional precautions related to COVID-19?
All contractors are aware of and are adhering to the precautions recommended by the CDC while working on-site.