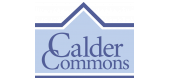 Frequently Asked Questions
Leasing
How to Lease:
How do we go about leasing an apartment?
1. Contact us:
Feel free to submit a guest card online at https://www.caldercommons.com or we can be reached by calling 814-667-0311.
2. Take a tour:
Come take a tour of our community! Walk-ins are always welcome, however scheduling an appointment assures the most prompt and personalized service. We are located at 520 East Calder Way, State College, PA, 16801.
3. Choose floorplan:
Decide how many roommates there will be. The rental rates will vary depending on the type of unit and the number of tenants that sign a lease for that unit.
4. Apply:
The next step is to apply! Application links are sent by email and completed online. Contact us for an application!
5. Sign:
Once the application has been completed by the primary tenant and guarantor, the background screening will be processed. Once approved, we will generate a link to the electronic lease agreement. At that time, both parties will need to promptly sign the lease which will in turn be executed by the Property Manager. Congratulations, the application process is complete!
Lease Apartment Info:
How does the lease work?
1. Are the leases individual?
Yes, all Calder Commons leases are individual, with individual rent responsibility. With individual leases, YOU are only responsible for YOUR rent. You aren't liable for roommates' rent at all! Unlike a traditional joint lease, if a roommate transfers, graduates, or fails to pay his/her rent, it does not affect you or your lease. Charges for damages and cleaning will be split equally among all residents listed on the lease unless otherwise requested in writing by all residents prior to the lease end date.
2. Do I need renter's insurance?
Per the lease agreement, we require all tenants to carry a renter's insurance policy throughout their residency to protect from unforeseen events that sometimes occur. Renter's insurance can be established through an insurance company of your choice or through our resident portal at https://www.caldercommons.com. Proof of insurance must be uploaded to www.effectivecoverage.com/proof or emailed to

[email protected]

. If renter's insurance is not purchased or uploaded to Effective Coverage, you will be charged a $15 per month opt out fee as it is outlined in your lease agreement.

3. Lease terms:
The lease term at Calder Commons runs from August to August. Residents will be responsible for an annual rental rate. Which is billed in 12 equal installments.
4. Who must sign the lease?
The primary tenant will sign the lease and the guarantor will sign the attached guarantor form. Each roommate will have a separate application, lease, and guarantor.
5. How long do we have to add roommates?
Calder Commons has a roommate deadline that will be part of the lease. You will have until this date to add additional roommates to the apartment.
6. Do you run a background screening?
Yes. Calder Commons does a routine, criminal background screening of the primary tenant.
7. Can I shorten the lease term or end it early?
Residents are expected to fulfill the lease in its entirety. In the event that a resident must vacate prior to the lease expiration, they may be granted the opportunity to seek out a replacement resident to assume the remainder of the lease. Note that sublets are not permitted at any time. Please contact the rental office to discuss our re-rental process if the need arises. **Please note that a break lease fee will apply for any re-rentals.
Cost
What are the associated costs with this process?
Who pays for what?
Calder Commons leases are individual rent responsibility. Each tenant pays their own application fee, security deposit, and rent installment.

Tenants are also responsible for setting up electricity through West Penn Power. One resident per apartment must establish the electricity account in his/her name and then all residents may split the cost among themselves. We recommend contacting them for approximate rates. The number to the power company is 1-800-686-0021. The account can also be set up online at firstenergycorp.com. Simply click on "Service Request" then "Turn on Service" on the left-hand side. Please note West Penn Power may require an additional co-signer or deposit.

If you decide that they would like to have cable television set up in his/her apartment this would be an additional cost. The provider for Calder Commons is Windstream. They can be reached at 866-454-1986 for rates and info.
What is included in rent?
Internet, water, sewage, trash removal, access to the 24-hour fitness center, and access to the 24-hour study lounge are all included in rent.
What are the upfront fees?
Upfront fees include the application fee ($55) and security deposit ($500).
When is rent due?
Rent is due on or before the first of each month, with the first installment being due August 1st. Keep in mind that we do not send monthly invoices as a reminder that your rent will need paid, but our system does automatically send rent reminders.
How much is the security deposit?
Each resident is required to pay a $500 security deposit. This deposit is held in escrow until the end of the lease. After the apartment is inspected and any cleaning/damage charges or outstanding balances are deducted, a check for the remainder will be mailed to the address requested by the resident.
How can I pay?
There are several convenient ways to pay rent. Please keep in mind that we never accept cash. Rent can be paid online or on your smartphone through our resident portal at www.caldercommons.com (some fees may apply), by dropping a check or money order off at our rental office, or by mailing in a check or money order, made payable to Calder Commons at the address listed below. If you choose to pay your rent by check or money order, you can mail it to:

Calder Commons Rental Office
520 E. Calder Way
State College, PA, 16801
Move In & Move Out
How does the move-in and move-out processes work?
What will my student's new address be?
Full Name
520 E. Calder Way
Apt #___
State College, PA, 16801
When will we get keys?
Keys will be distributed on move-in day. We require all tenants to sign for keys at the time of move-in! Be sure to bring a photo ID.
What items should we bring?
Bed Linens (fitted and flat sheets, pillows/cases, comforter) ** It is highly recommended that each tenant brings their own water proof mattress cover. Stained mattresses result in a tenant charge**
Towels & washcloths
Shower curtain (one per bathroom)
Garbage cans
Hangers
Laundry basket or hamper
Vacuum
Cleaning supplies (Windex, wood polish, toilet bowl cleaner, granite cleaner, etc.)
Pots and Pans
Tablecloth or Placemats
Dishes
Silverware & serving utensils
Tupperware
Glassware
Toaster
Coffee Maker
Can opener
Throw pillows for couch (if desired)
Throw rugs for bathroom and kitchen
TV(s), stereo, computer
Lamps
Clocks
Plunger
Important dates
Our upcoming move-in dates will be August 17th,18th and 19th from 8 a.m. to 5 p.m.
How do we renew the apartment?
If you chose to renew the apartment for the next lease term, they will want to contact the rental office and complete the renewal lease before the renewal deadline. Details about renewal will be provided shortly after the lease starts.
Can we move in early?
Unfortunately, we cannot allow anyone to move in prior to the start of their lease.
Services
What services are provided/available to us?
Lockouts:
If your student is locked out of their apartment or bedroom during office hours, they can go to the rental office and will be given a temporary key. If they are locked out after hours, they will need to call the answering service at (814) 238-3456 and follow the emergency prompts. When a lock out occurs after hours, a $50 fee will be assessed to their account.
Is there 24-hour maintenance? How does my student put in a maintenance request?
Yes! There is 24-hour emergency maintenance at Calder Commons. If your student needs emergency maintenance after hours or on weekends, they can call 814-238-3456 and follow the emergency prompts. To put in a non-emergency maintenance request, residents can call the rental office Monday through Friday between the hours of 8:30 am and 5:00 pm or put in a request online through the resident portal.
Building access:
Calder Commons building has controlled access. Only those who have a key will be able to enter the building.
Courtesy Patrol times:
On-site courtesy officers patrol the premises on weekends.
What are important phone numbers?
Calder Commons Rental Office: 814-667-0311
Non-emergency police: 814-234-7150
Emergency police: 911
Do you have laundry on site?
Coin operated laundry machines are conveniently located on each floor. There is a change machine on the first floor for your convenience.
Other Questions
What other relevant facts do I need to know as a parent/guardian?
What utilities are included?
Internet, water, sewage, and trash removal are included in rent.
Who is the cable provider?
If your student decides that they would like to have cable television in his/her apartment, the provider for Calder Commons is Windstream. They can be reached at 866-454-1986 for rates and info.
What furniture items and appliances are included?
Microwave
Stove/Oven
Garbage disposal
Dishwasher
Refrigerator/Freezer (additional refrigerators of any size are NOT permitted)
Blinds in all windows
Entertainment Center
Living room furniture (couch, loveseat, coffee table, end table)
Dining room table with 4 chairs (Lion's Pride units ONLY)
4 bar stools (Penn State's Fines units ONLY)
Desk and chair (3 per apartment)
Twin extra-long bed for each resident (and mattress)
Dresser for each resident
Cable and internet jacks in each room
What size are the beds/mattresses that are provided?
All beds and mattresses are Twin XL.
Services offered:
Calder Commons offers 24-hour emergency maintenance and Friday & Saturday night courtesy patrol.
Transportation:
For your convenience, CATA's White Loop stops behind our building.
Parking:
Parking is available for an additional fee to both residents and non-residents. We have both covered and uncovered spots available on a first come, first served basis.
Do you allow pets?
No. Calder Commons is a pet free community.
Amenities:
Calder Commons offers a 24-hour study lounge and 24-hour fitness center.
Do you offer roommate matching, or can my student choose a roommate?
Calder Commons is happy to provide roommate matching up to 4 residents in a 2 bedroom apartment and up to 3 residents in a 1 bedroom apartment.
How close is Calder Commons to campus?
Calder Commons is conveniently located less than a block from campus! We are located just off College Avenue in downtown State College!
What is an As-Is Agreement?
An As-Is agreement must be signed if a student is moving into a renewing apartment or having an apartment "passed-down" to them. This agreement states that the lessee understands that they are accepting the apartment in the condition that the previous tenants have left it. Calder Commons staff will not be entering the apartment after the current tenants leave to do any inspections, cleaning, painting, or fixing any damages. If there are damages to the apartment the new tenants agree to take responsibility for the damages, even if they occurred before they moved in.